Keeping your Chimney Clean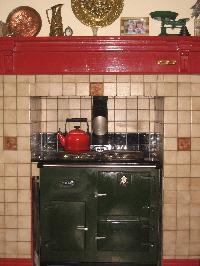 With a clean chimney or flue, your equipment will work more efficiently and you will get more heat out of the fuel you burn, which is one very good reason to have your flues cleaned regularly.
Carbon Monoxide can be produced by any combustion appliance, including those that burn oil, gas, coal and wood. If you have one of these appliances you should make sure that it is serviced and maintained by a competent person and the chimney is regularly swept. Partially or blocked flues will cause the appliance to burn inefficiently thus causing the appliance to spill smoke, fumes and carbon monoxide gas. This is an invisible, odourless gas which can be fatal. It is advisable to fit a carbon monoxide detector.
Full range of sweeping equipment, brush and vac. We are fully insured and member of Hetas and APICS. Birds nests removed and certificates of sweeping supplied.
It is recommended that chimneys & flues be swept at these intervals under normal use.

Smokeless fuel once a year